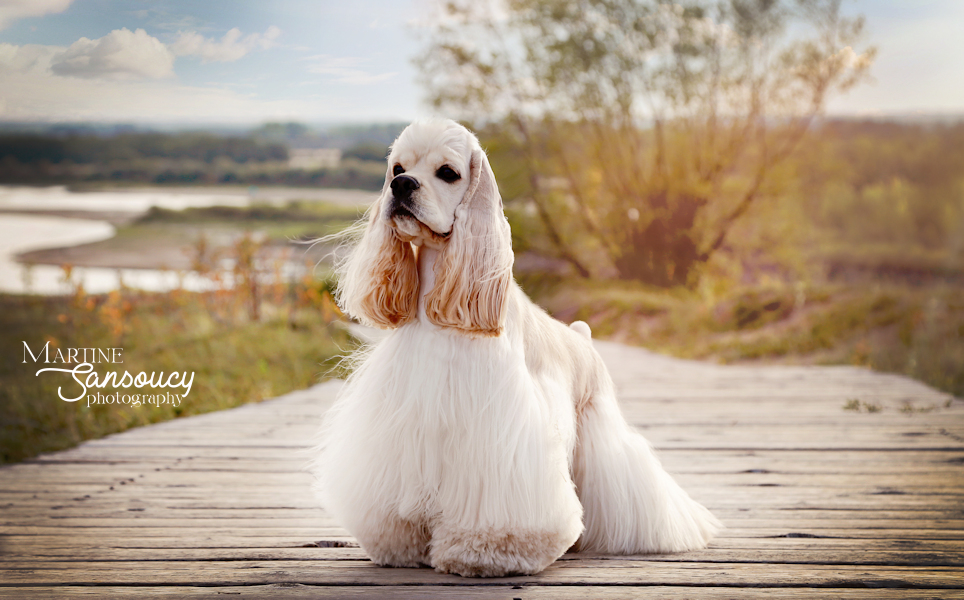 Shown above: BPIS Grand Champion Peakes Brook Head Over Heels For Lucky Stryke
Hello! I am so pleased to be offering specialized Dog Show photography sessions in addition to my regular pet sessions, and I am very passionate about it! I started off training and showing Registered German Shepherds when I was 15 years old and I went on to become a hired handler for others for a variety of other breeds. I became the #1 juinior handler in Saskatchewan for my class and finished multiple Championships for others and for my own home-bred German Shepherds. I thoroughly enjoyed studying the different breeds and their uses, which is why I am very particular in how I photograph show dogs and like to accentuate their best assets. I now own one solid black Registered Standard Poodle and pride myself on my ability to photograph solid black dogs in a way that shows off their features.
My focus is to create an artistic looking image with a natural looking freestack that focuses on your dog's best assets and strengths. I typically have an assistant with me to help with leash work & expression baiting. I provide toys, treats and a long thin lead and show chains(if you do not have them) for easy photoshop removal afterward.
I would love to photograph your show dog and bring your campaign ads to life!
*I am available in Saskatoon & surrounding areas, and am also often available at dog shows in Saskatchewan & Alberta. All sessions will be done off the show site, at an outdoor location*
My dog show sessions are as follows:
MINI DOG SHOW SESSIONS
-30 minute session
-1 dog maximum
-Facebook feature
-Online sneak peek within 5 days
-Guaranteed 2 week turnaround
-10 artistically edited digitally retouched images
-Instant email image transfer (downloadable files)
$195 + GST & PST due at the time of the session
FULL DOG SHOW SESSIONS
-1 hour session
-Up to two locations
-2 dog maximum
-Facebook feature
-Online sneak peek within 24 hrs
-Guaranteed 5 day turnaround
-20 artistically edited digitally retouched images
-Instant email image transfer (downloadable files)
$395 + GST & PST due at the time of the session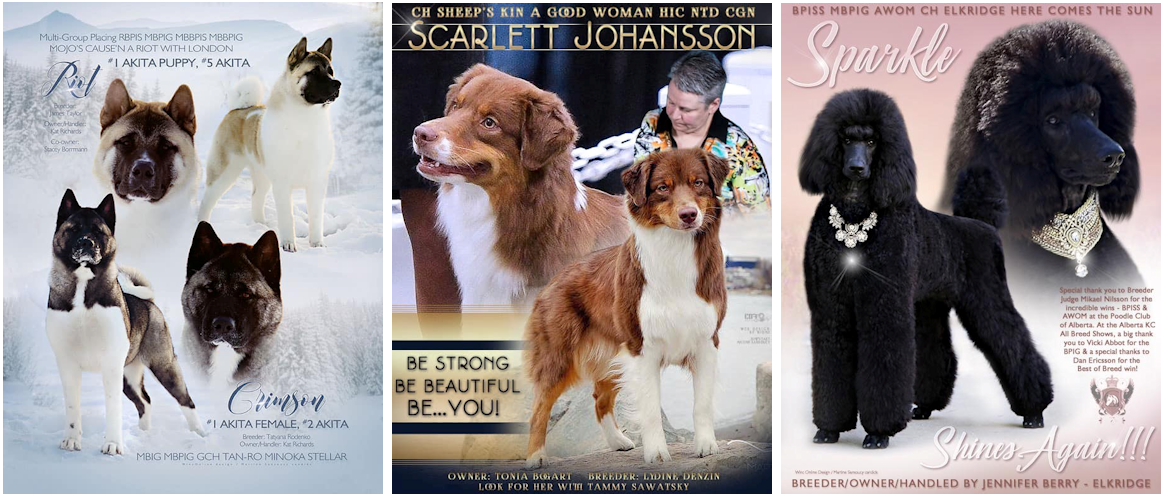 *If you are looking for ringside show photos or candid's I highly encourage you to check out Lisa Wysminity at Jump Start Imagery She is an amazing photographer & friend and I highly recommend her for any of your on site dog show needs!*
*Two International Wedding Photography Awards by WedAward 2016*
*Two International Wedding Photography Photography Awards by Wedisson 2016*
*31 ViewBug Photography Awards from 2015-Present*
*Bride Canada 2015 named Martine Sansoucy in the top 12 Wedding Photographers in Canada 2015, 4 time Wedding Photography finalist & engagement finalist 2015*
*View Bug named Martine Sansoucy as one of the Top 10 Most Popular Photographers of 2015*
*Awarded runner up for Saskatoon's Best Professional Photographer 2015*
*Bride Canada awarded Martine Sansoucy with FOUR of the Top 20 Wedding Photographs in Canada 2014*
*Awarded by Planet S Saskatoon's Best Professional Photographer 2014*
*View Bug named Martine Sansoucy as one of the Top 20 Most Popular Photographers of 2014*
*5 time wedding photography award finalist by Bride Canada 2014*
*3 time engagement photography award finalist by Bride Canada 2014*
*Bride Canada named Martine Sansoucy in the top 15 Wedding Photographs Canada 2013 & 5 time wedding & engagement photo finalist 2013*
*Bride Canada named Martine Sansoucy in the top 20 Wedding Photographs Canada 2012 & three time Wedding Photography finalist 2012*
*Martine Sansoucy was featured on an 11 page spread in Gladys Wedding & Couture 2013 issue for Destination Wedding Photography*
*Martine Sansoucy has been published on the cover of multiple magazines Internationally, and in almost 100 different media publications worldwide including; magazines, books, e-books, brochures, newsletters, calendars, business ad campaigns, & websites.*
*Martine Sansoucy is a regular contributor for the UK magazine Nova Hull read by over 1.6 billion people*




Martine Sansoucy - Saskatoon Wedding Photographer
306.371.1332 // agasteche@yahoo.ca
Saskatoon, Saskatchewan Canada & Hopewell Tri-Cities Virginia USA
Web & Graphic Design by Martine Sansoucy
©2021 All Rights Reserved. Martine Sansoucy